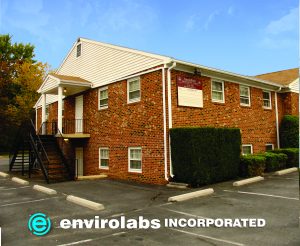 Envirolabs Incorporated was founded in 1992 by Dr. Paul Merolla, Ph.D., P.E. whose doctoral research in the early 90s was done in the area of subsoil migrations of radon. Our company was among the first companies to participate in the original USEPA Radon Proficiency Program and we have been certified by both the American Association of Radon Scientists – National Radon Proficiency Program (AARST-NRPP) and the National Radon Safety Borad (NRSB) since the inception of these programs.
Since early on, our company provided its services to the leading home inspection companies, real estate companies and environmental consultants throughout the Greater Washington Metro Area. Other clients have included the USFDA, U.S. National Observatory, the Smitsonian Institution, the US Marine Corp Barracks in Washington DC and many other institutions and commercial properties. Quality Control is at the heart of all of our activities as both a laboratory and testing company and as part of our QC/QA Program we operate our own radon calibration chamber. Additionally for many years we have provided radon training courses for inspectors.
Our services are now available nationwide through our proprietary continuous monitor, the breakthrough state-of-the-art NORAD Radon Detection System (TM), the result of many years of research and development. This server based system allows inspectors the ability to upload the NORAD device and generate results 24/7 concurrent with hourly readings of temperature, barometric pressure, humidity, motion detection and power disconnects.
Our company is dedicated to its ongoing radon detection research and development as well as industry regulation as members of the American Association of Radon Scientists and Tecnologists (AARST).